Water Quality Monitoring
Water Quality Monitoring in remote locations using the cellular network and battery power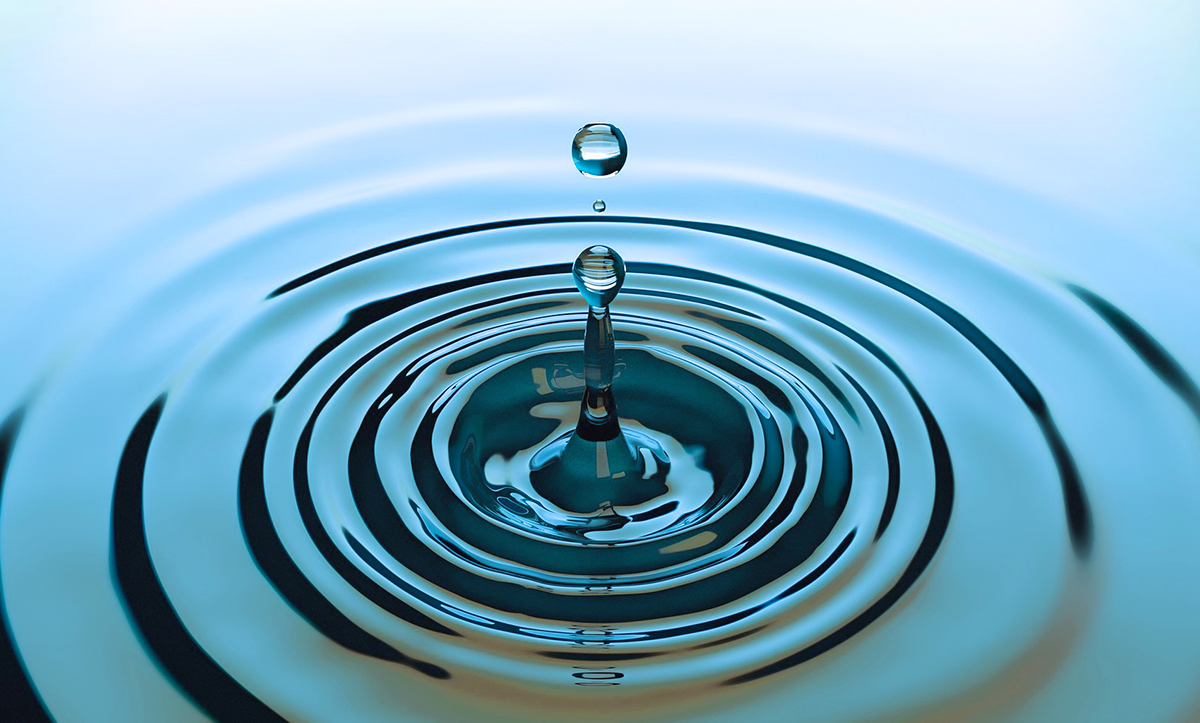 About the Product
Evoqua Water Technologies Smart Network Solutions product family includes Hydraclam® and Chloroclam® Water Quality Monitors. They are purpose built systems for monitoring of water quality parameters within the water distribution system. They fit directly onto standard water hydrants which are typically found in chambers located in most streets or end-user premises.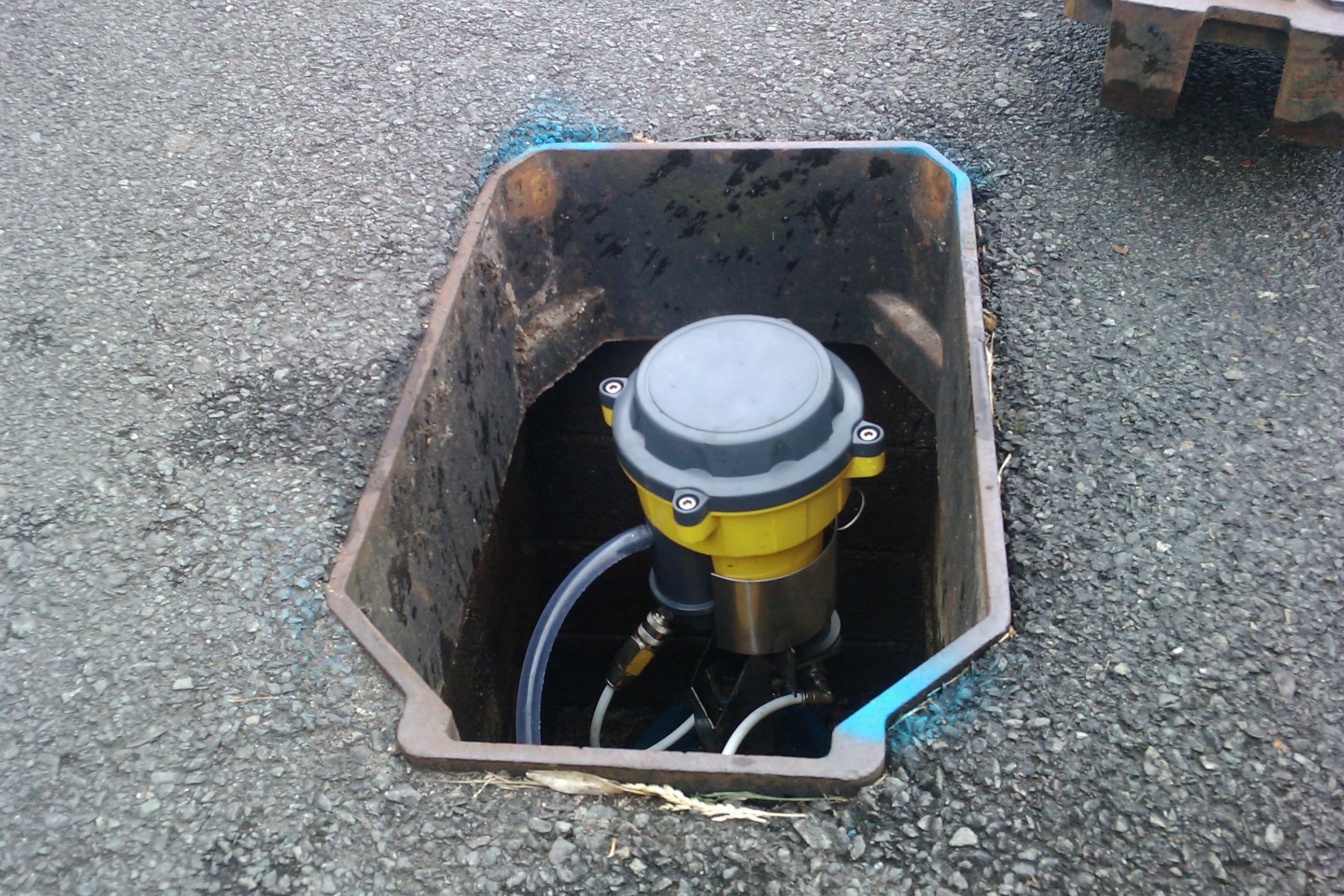 But what does it do?
Chloraclam® and Hydraclam® are designed to monitor chlorine levels, turbidity, conductivity, pressure, temperature and flow. The data is logged and uploaded to a secure web platform via the cellular network (GPRS/UMTS/LTE). They can be used for targeted water quality monitoring within identified problem areas or more ideally located throughout the distribution network to provide a comprehensive view of water quality.
Electronics Hardware and Firmware
We designed the electronics which consisted of:
Telit cellular modem with 2G (GPRS), 3G (UMTS) and 4G (LTE) options
16 Mb Flash memory for data logging
Internal battery monitoring
Low power ARM Cortex M3 micro-controller
precision low power analog electronics to interface to the various sensors
We then developed the firmware that runs on the ARM micro-controller. The firmware can be updated by placing new firmware on the server for collection by the devices. This ensures absolute control over the operation of the system even once assets have left the workshop.
Low power was a key requirement as the devices run from an non-rechargeable internal battery and must achieve a lifetime of at least 6 months to 1 year. Also required was an efficient data exchange with the central server in order to minimise cellular data charges. We used one of our tried and tested M2M servers to collect the data. Data on the device was logged to flash memory in a robust way (power fail safe) supporting circular logging where when full new data replaced oldest data — all the time supporting logging while sending to the server. The sending of data to the server used a dynamic payload size that adapted to the network reliability hence even on poor network connections data still got through. Configuration updates and firmware updates were downloaded from the server.
The Web platform
We designed & built a bespoke web application based on our MyM2M Web platform to allow users to interact with the telemetry system from anywhere. The web application is fully responsive and works great on any size device/screen. A complex hierarchy of permissions for administrators, distributors, customers, regions and users was easily implemented using the very flexible user hierarchy system within MyM2M Web.
Mapping
Each device's location is displayed using our powerful mapping UI. Map markers were customised to look like Hydraclam® or Chloroclam® as appropriate. When viewing a large number of devices the group together into a numbered disc that can be clicked on to zoom to that area, this avoids having multiple map markers on top of each other.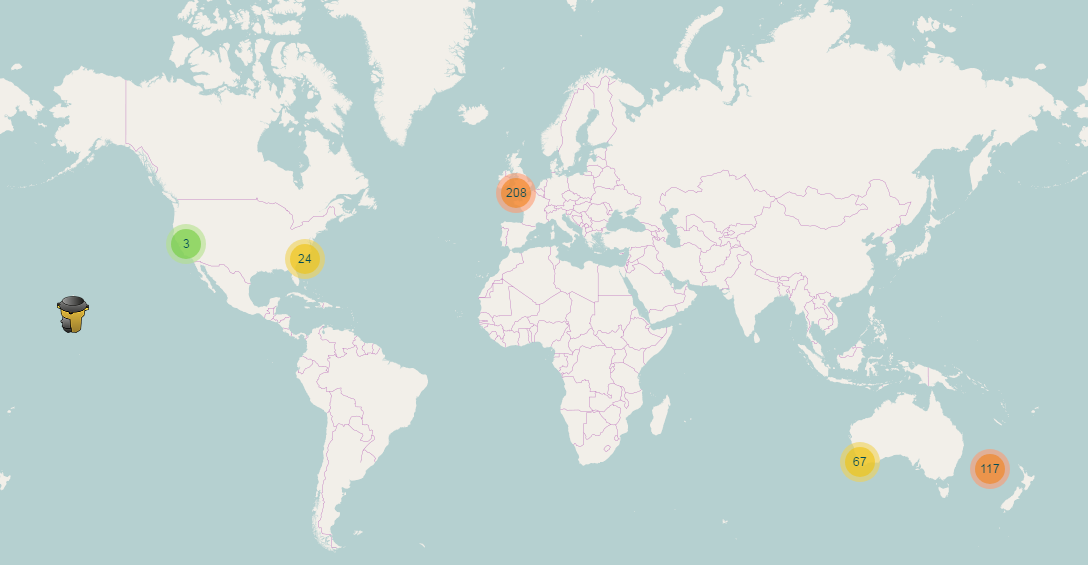 Here is a more zoomed in view, note the appearance of Hydraclam® & Chloroclam® markers and groups of markers.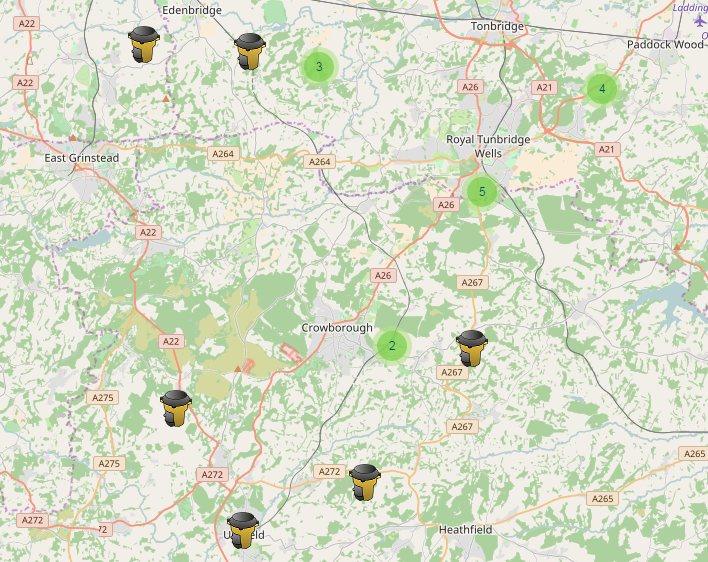 Charting
A custom-designed charting engine allows for easy monitoring of key performance parameters for devices connected to the system. Data from multiple channels across multiple Clams can be compared on the same chart.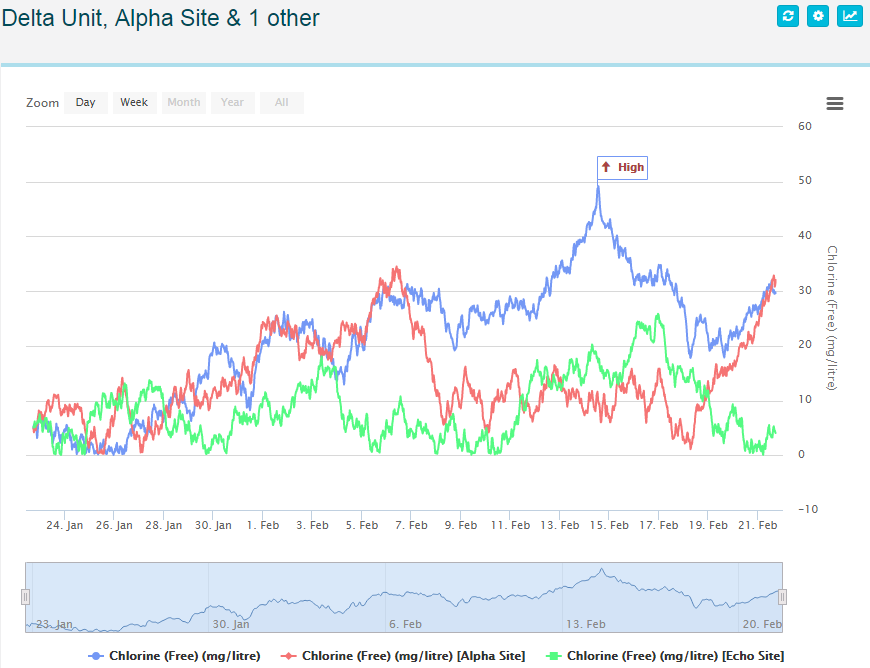 Our charting tool can request data at a resolution to match the resolution of the screen area therefore charts are always fast to load even when the time range is large (other systems limit the time range for this reason, we don't)
Alarms
Per channel high and low alarm thresholds can be configured on the server and tested for on the device. When the device detects an alarm condition it informs the server. The server can then send out alarms to users by email and/or SMS if configured to do so.
Hosting
The web application is hosted by 360 Telemetry on our secure, reliable and scalable IoT / M2M cloud infrastructure. The web application is endlessly scalable in terms of number of devices and number of users.
Smart Phone App
We developed a smart phone app (ClamConnect™) that connects to the Hydraclam® & Chloroclam® over Bluetooth and allows the user to configure and calibrate the devices.
SIM Cards
A cellular modem requires a SIM card. For global roll out out client needed the management of non-UK SIM cards to be quick & easy. They liked the idea of our global SIMs that they can fit in production and not have to worry about where the product will be shipped. 360 Telemetry-provided SIM cards can be managed through the web application.



For more information on the products and services described here click this link to Evoqua's website.
* Hydraclam and Chloroclam are trademarks of Intelisys Limited trading as Salamander Group.